Strategic Thinking and Problem solving- discussion question. This need a omentary on telecome companies metioned below…
DISCUSSION ON INDIA's TELECOM SECTOR : THE ROAD TO GROWTH AND PROFITABILITY
Don't use plagiarized sources. Get Your Custom Essay on
Question & Answer: Strategic Thinking and Problem solving- discussion question. This need a omentary on…..
GET AN ESSAY WRITTEN FOR YOU FROM AS LOW AS $13/PAGE
Substantial coverage of the background has taken place in class sessions. A discussion on next steps should visit the following :
Recent Financial Trends :
The entry of Jio has had several adverse implications for other operators.
Parameters like Monthly ARPU, Prepaid ARPU, Share of revenue from Voice, Revenue per GB of data, Revenue , EBITDA, PBT, Costs like spectrum and network, increase in Debt. Forecast of future trends.
Strategies for Revenue growth and profitability :
Likely impact of consolidations :
Strategic thrusts : Customer experience management, Business efficiencies, Network quality-cost-technologies, Organizational agility – people, operating models, time to market, big data analytics.
Leveraging the Digital Eco System : Where to play / new points of differentiation, Compete/collaborate, Related verticals – fintech, IoT/M2M services, E Com, Cloud computing services, Smart building services, Mobile advertising, Content ( media & video ).
Expert Answer
Answer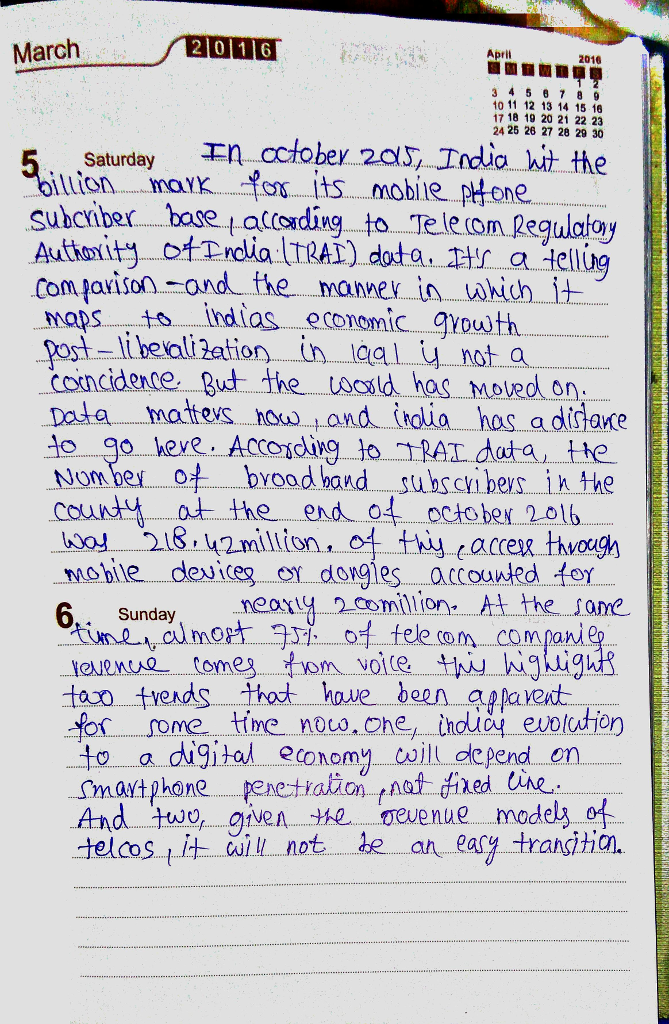 The latest figures following Reliance Jio's September 2016 launch show just how painful it could be. Earlier this week, Bharti Airtel, the country's largest telco, reported its lowest consolidated net profit in four years—Rs504 crore for the third quarter ended 31 December, as against Rs1,108 crore for the same period last year. Some of this was no doubt due to the currency-swap initiative. But the impact of the Reliance-triggered price war—profits for Idea Cellular, the country's third largest mobile phone operator, fell 88% for the quarter ended September from the same period a year ago—is likely to reverberate through 2017 and well into 2018.
By the beginning of this year, Reliance Jio had signed up 72 million subscribers. The telecom pie in India is so large that subscriber base growth for rival telecoms hasn't been hit too hard yet by that rapid growth. Besides, how many of the subscribers stick around once the free service period is over remains to be seen. But the financial strain is another matter entirely. The big three—Airtel, Vodafone and Idea Cellular—have deep-enough war chests to absorb the pain for now. Smaller companies are not as fortunate. Consolidation or exits are inevitable; witness Reliance Communications' merger with Aircel.
What does this mean? For the consumer and the digital ecosystem, nothing bad—quite the reverse, at least in the short run. Telcos have little choice now but to upgrade the quality of their networks, still a weak point. And cheaper data means growth potential for the online content industry. It must contend with international streaming services like Netflix and Amazon Prime that have recently entered the Indian market, but home-field advantage—regional language programming and the possibility of lower price points—means it need not necessarily be an unequal battle.